Stallvärme
The NEW generation of horse infrasolariums and stable heating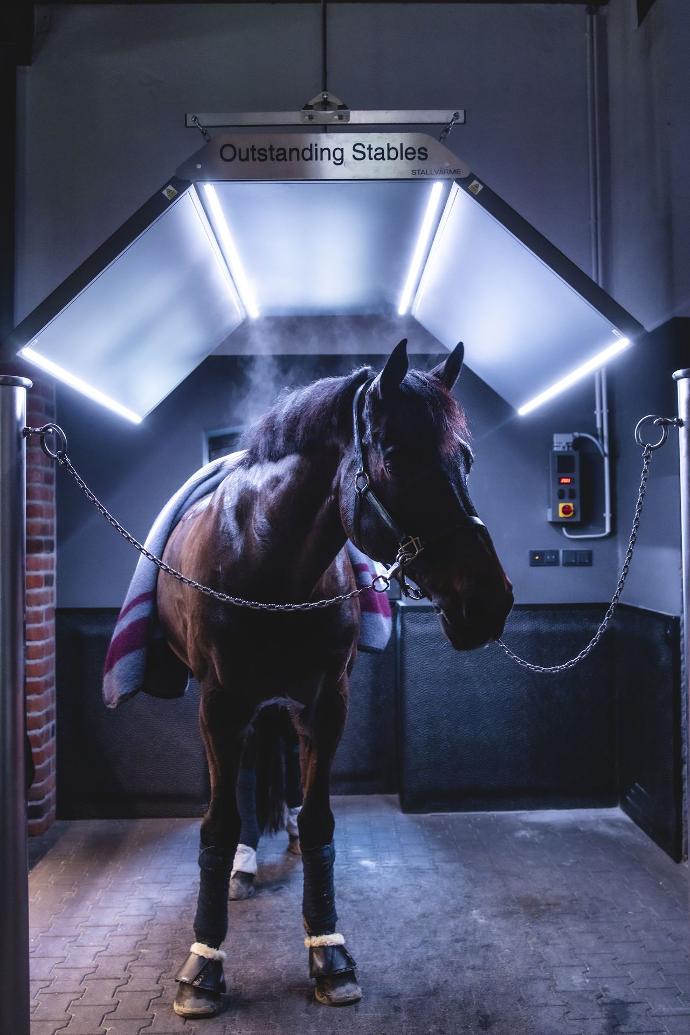 What is Stallvärme?
Stallvärme brings you the most efficient heating solutions in the market. Stallvärme infrasolariums and heated panels are unique and revolutionary to horse keeping.
Benefits
How it works
Horse Solarium
Stable/Tack/Drying Room Heating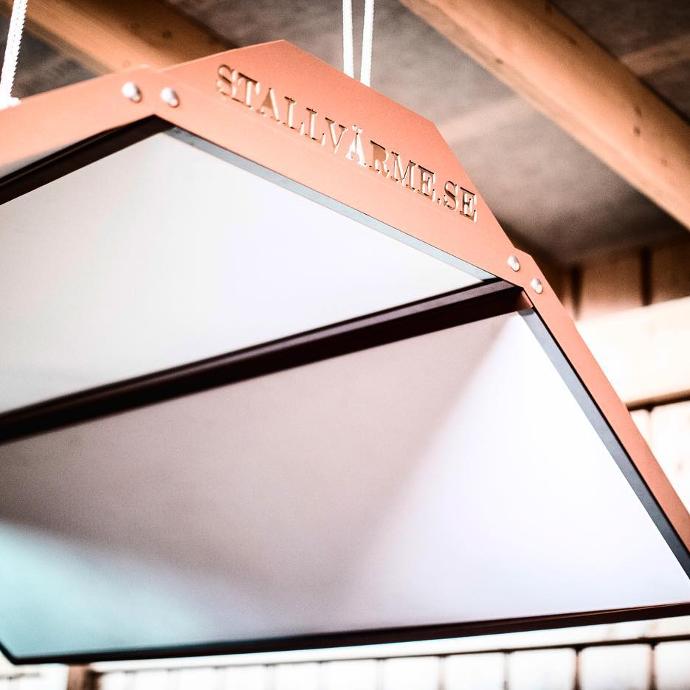 Reduced energy consumption (50-70%)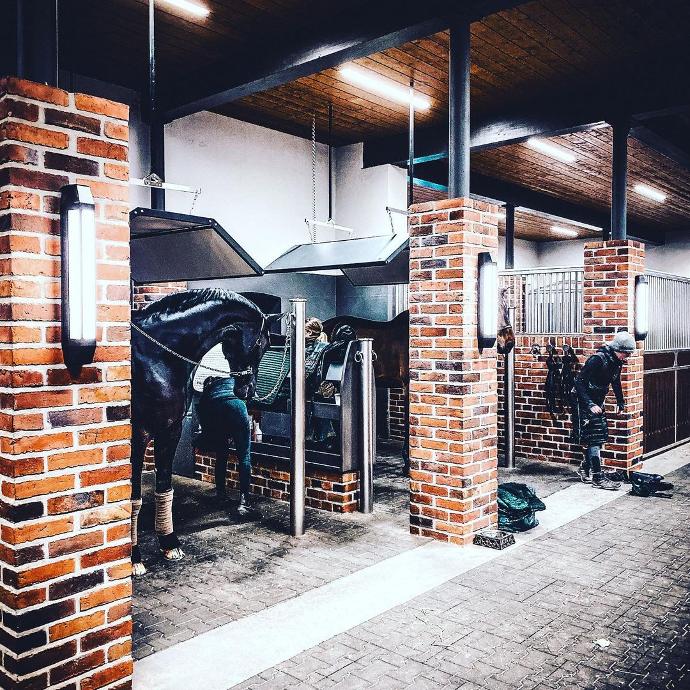 Fast but high-quality "warm and dry" time for horses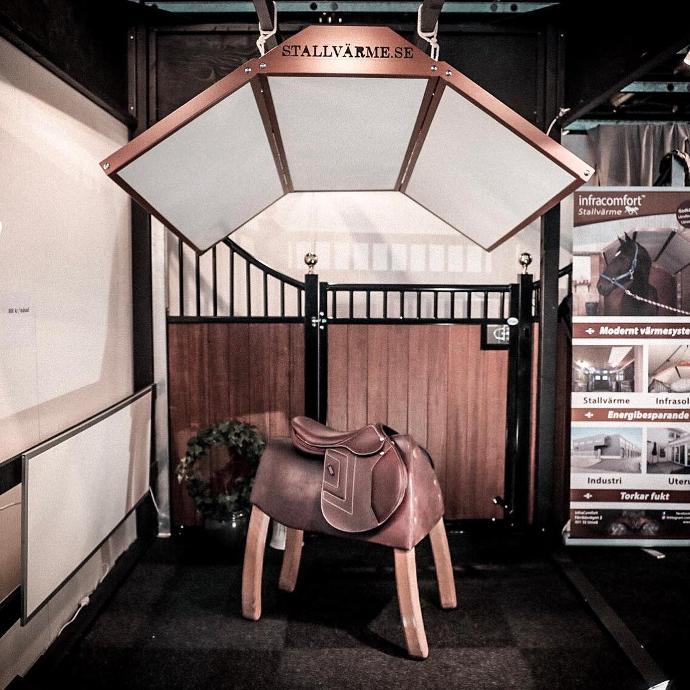 Moisture is driven from materials reducing mold and bacterial growth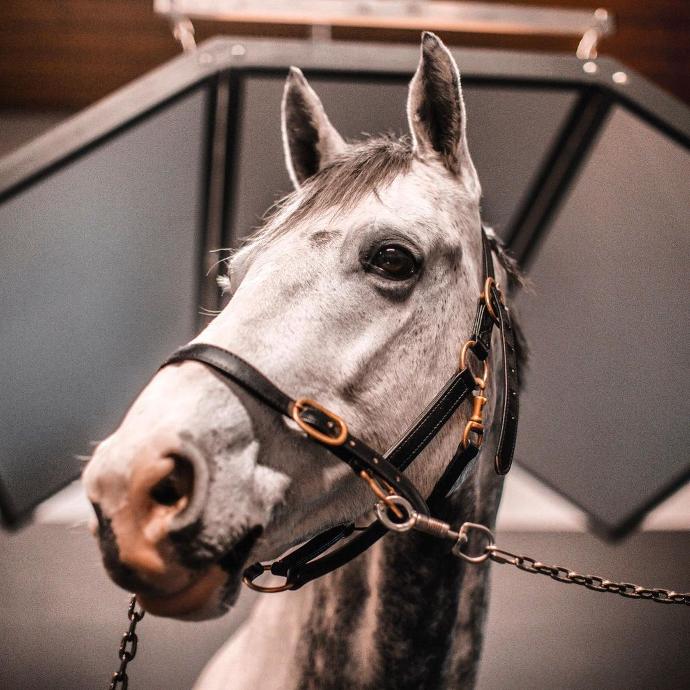 Totally soundless with no moving parts. Long service life.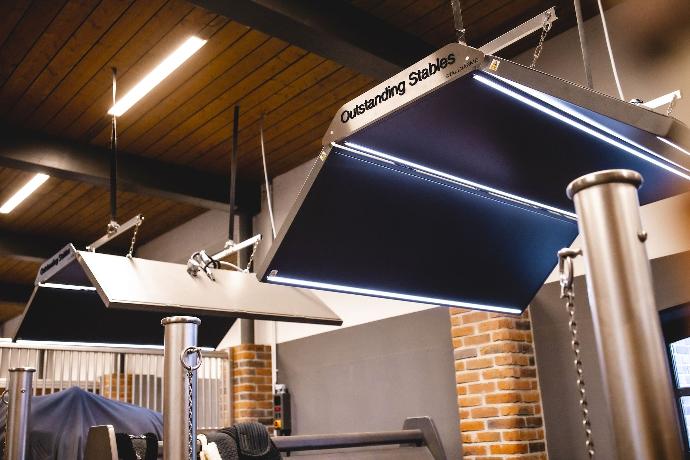 How does Stallvärme technology work?
Stallvärme technology uses infrared heat to store energy in surfaces and materials in the room. These, in turn, use the energy to heat up the air giving a very comfortable and even heat.
The panels heat and dry the horse as well as the surrounding area and the horses' musculature also gets warmed up before training.
Stallvärme systems can be used for heating stables using 50 to 70% less energy than direct-acting electricity.
Options include control by app and Pay-an-Go.
Where to use the Stallvärme products?
Stallvärme Solariums
The Stallvärme Horse Solarium uses infrared heat to store energy in surfaces and materials in the room. This energy then heats up the air, giving a very comfortable, long lasting and even heat.
The solarium heats and drys the horse and musculature can be warmed before training.

Pre-clinical studies show that far-infrared radiation significantly reduces inflammation and increases cellular vitality*.

Creates an optimal working environment for you and your horse, they really appreciate the everyday spa time!

IP54 rated
*Pastore D et al Curr Pharm Des. 2020;26(34):4323-9
Solarium line up:
Stallvarme Warm & Dry
Stallvarme Premium
Stallvarme Premium Deluxe
Ask a Question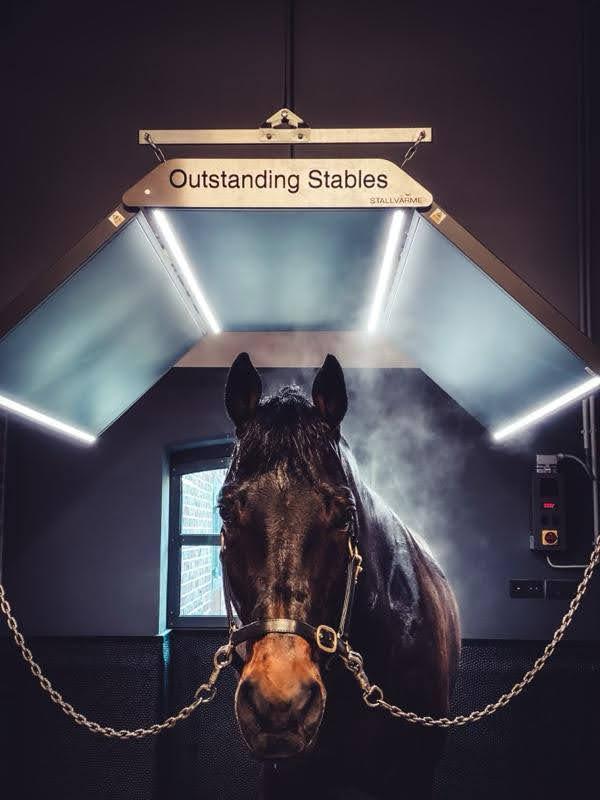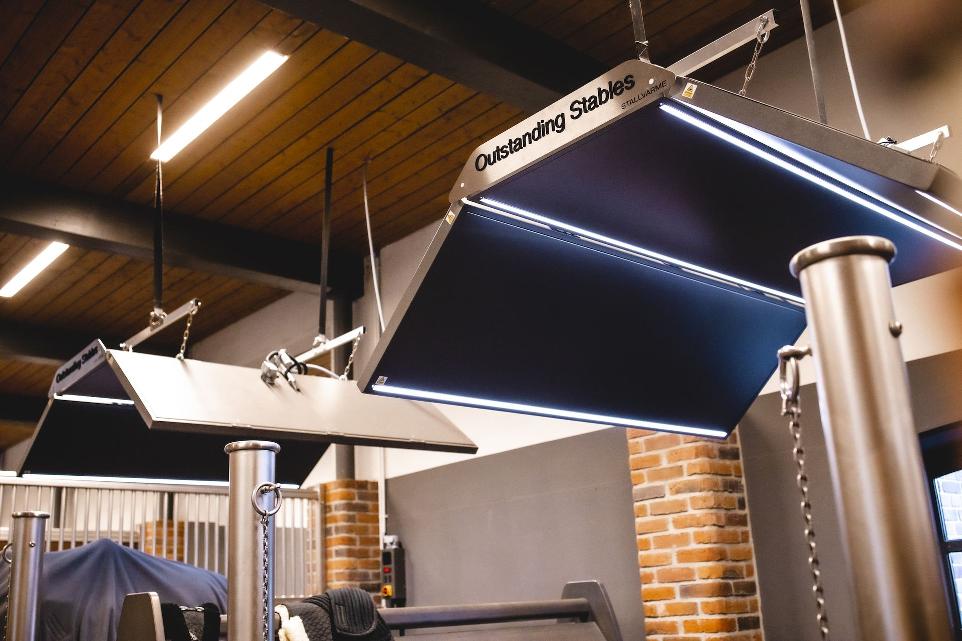 Stallvärme "Warm & Dry"


3 x 1200W PowerPanels
1 x Solarium frame and moveable wings
LED lighting
1x Control box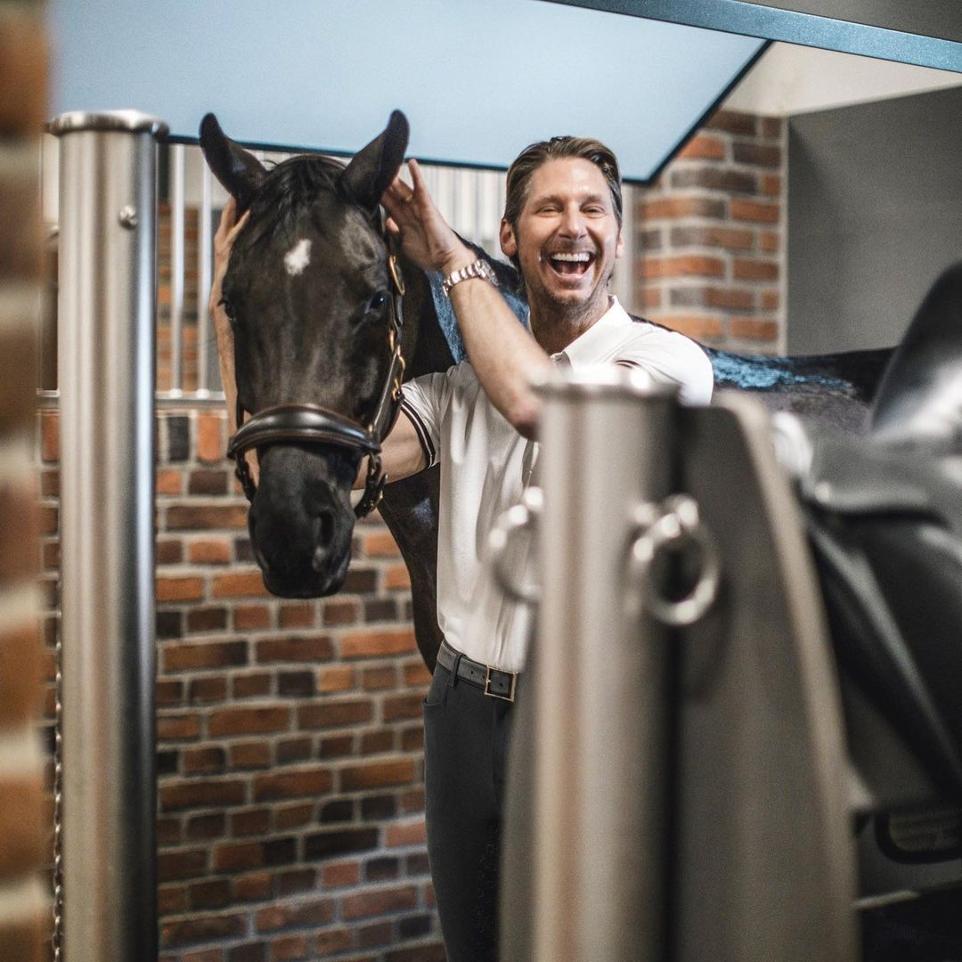 Stallvärme "Premium"

3 x 1200W Infrapanels
1 x Customisable frame colour
Stallvärme Panel for Stable/Tack/Drying room
The Infrapanels produces heat by infrared radiation (IR) like the sun which therefore heats the floor, walls and other materials not the air.
Stallvärme IR provides an effective, even and comfortable heat and as air is a poor conductor of heat, a well ventilated stable (which they should be) is costly to keep warm for this reason.
Therefore the Stallvärme prove extremely efficient to run (50 - 70% energy saving) and also helps reduce moisture and mould problems in the stable environment.
Learn more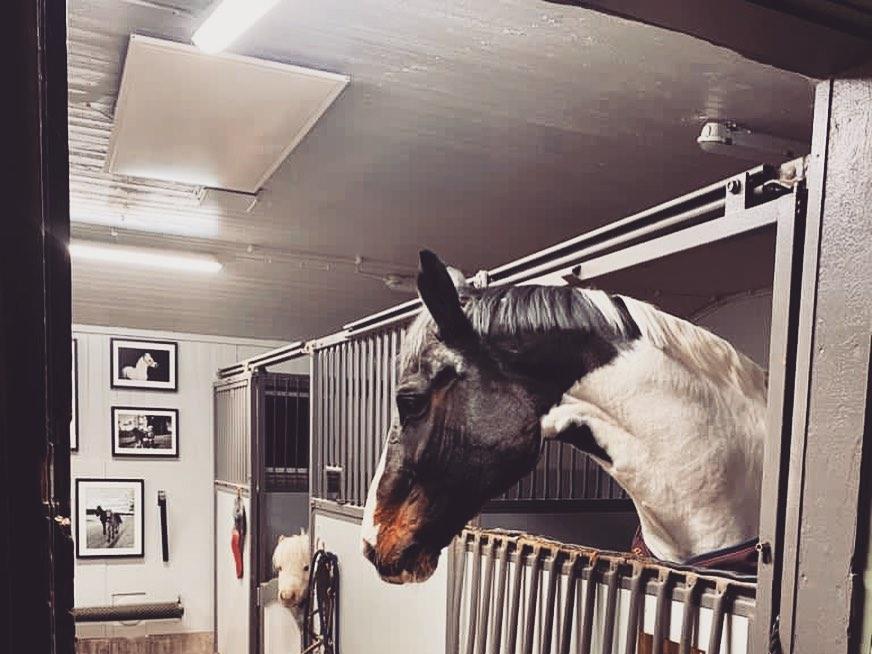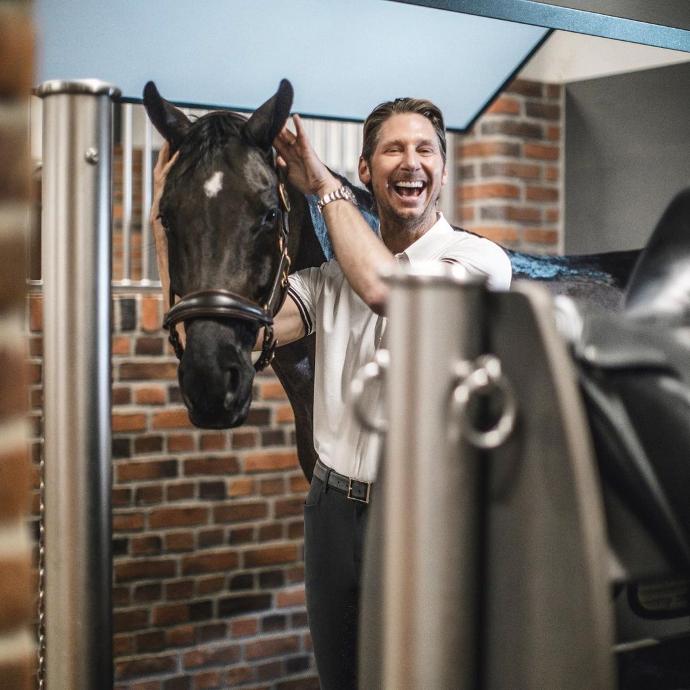 Patrik Kittel - Dressage Rider
"They are not only nicely designed but they are also very safe for the horses. In addition, they provide an incredibly comfortable warmth for both man and horse. For me it is obvious to use horse solarium from Stallvärme. It saves money and my horses really like it"
Get in Touch
Your Dynamic Snippet will be displayed here... This message is displayed because you did not provided both a filter and a template to use.