The Activestable concept is for horse owners who look for better horse keeping solutions in a natural herd environment.
Non-commercial horse owners, riding schools, livery yards, polo clubs, track livery's, horse breeders and farm diversification ventures find the Activestable extremely beneficial to their horse keeping strategy.

Jelka are exclusive UK partners with HIT Aktivstall and together we provide the necessary products and services to take your Activestable dream from vision to reality. HIT, Hinrichs Innovation & Technology, are the founders of the Activestable Concept.

800+
Working Activestables across Europe
50%
Labour time saving if managed correctly
92,000+
SQM of ground mats and grids sold in 2020
10-15km
Horses travel this distance daily in the Activestable
The trend towards Activestable
Traditional methods of horse-keeping are increasingly being called into question and subject to legal constraints. For many responsible horse owners, this has prompted a change in thinking about horse care.
Horse owners look to the Activestable to provide a horse appropriate living conditions that comply with laws, cause less work and both affordable and cost-efficient.
In the Activestable horses live in a herd and allowed continual exercise in structured trail and track systems. They receive forage and hard feed automatically throughout the day and therefore working times and labour requirements are greatly reduced.
Over the last few years, hundreds of Activestables have been planned and built adding to a growing number of very satisfied Activestable operators, clearly illustrating the quality and excellence of the Activestable.
There are also several flagship projects which are helping to pave the way towards more sustainable horse-keeping facilities.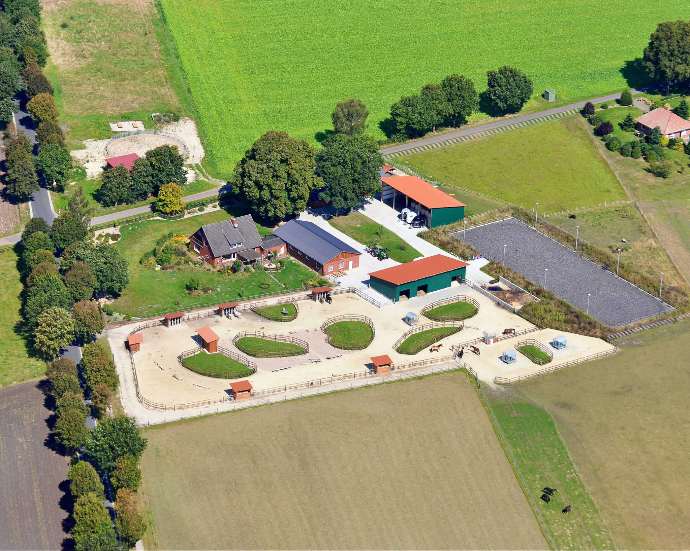 10x
More exercise for horses in the Activestable
24/7
Easily managed outdoor living for horses
1000s
Of bespoke customisations possible with Activestable
The Activestable concept has 6 key areas:
Benefits of the Activestable
Social interaction
Horses are allowed to interact freely
Horse enrichment
Provide physical and social enrichment
Increased exercise
Horses move 10x more in the Activestable
Individualised Feeding
Nearly every horse has its own ration
Natural horse keeping
Is this a horse owners dream?
Time and labour saving
Save yourself the effort of day to day tasks with automation
High welfare needs easily met
The future of horse keeping...
Opportunity to be creative
Make Activestable your own unique facility
If the responsible horse owner wants to provide a natural and safe environment for their horses it is not easily possible without the Activestable.
Traditional stabling still has its place in horse keeping however the Activestable respects the natural living conditions of the horses significantly better.
Carefully planning the Activestable environment allows the horses to be kept in herds and enable social contact in a structured, spacious environment. Horses are allowed to travel, move and feed as they please day or night which is unlike the system of traditional stabling.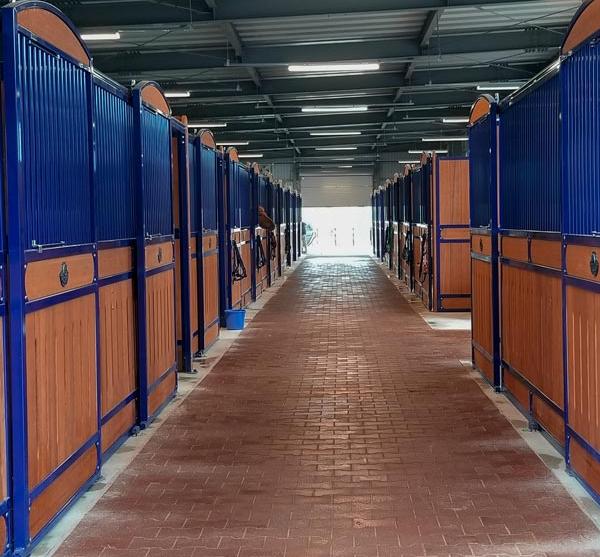 How did the Activestable concept start?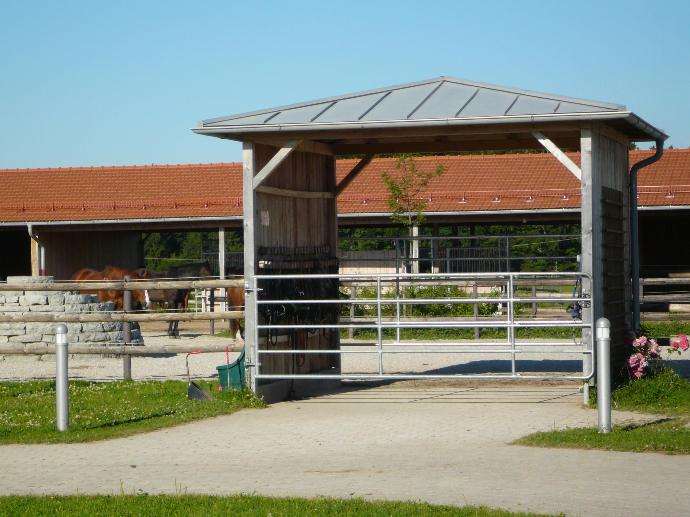 The Activestable concept began in 2000/2001 by the German company HIT. It was a firm belief that horses should live in an environment close to natural conditions that has driven the concept development.
At the time there were very few animal welfare guidelines however this has changed significantly in many countries today. The introduction of guidelines and high welfare standards means equestrians are legally obliged to keep their horses in accordance. A forward-thinking horse owner wouldn't hesitate to choose the Activestable as it goes above and beyond fulfilling welfare regulations.
According to current scientific knowledge and findings, when managed correctly, natural horse keeping in a herd environment separated into functional areas is the most appropriate method of horse keeping.
Jelka is your UK consultant and exclusive distributor for HIT.
Contact Jelka about Activestable...
Why are horses highly suited to the Activestable?
Constant Grazers
Activestable feeding systems allow controlled but consistent access to feed.
Active Animals
Always on the move, horses exercise up to 10x as much in an Activestable environment.
Outdoor Animals
Horses thrive in the outdoor environment and freedom to move about.
Climate Tolerant
Horses are tolerant of hot and cold weather conditions and particularly suited to outdoor living.