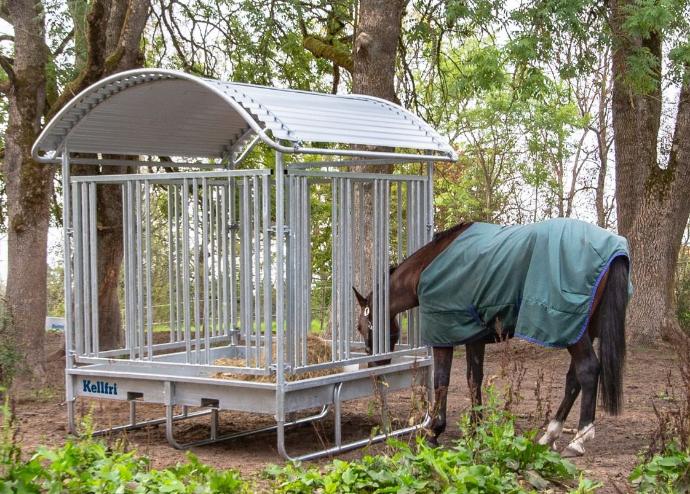 Why use a horse feeder?
Slow down the forage intake of horses into smaller more frequent portions.

Reduce waste and forage contamination by using a feeder.

Reduce the risk of colic and internal parasites by using a feeder

Reduced waste of forage means it lasts longer, saving you money in the long run.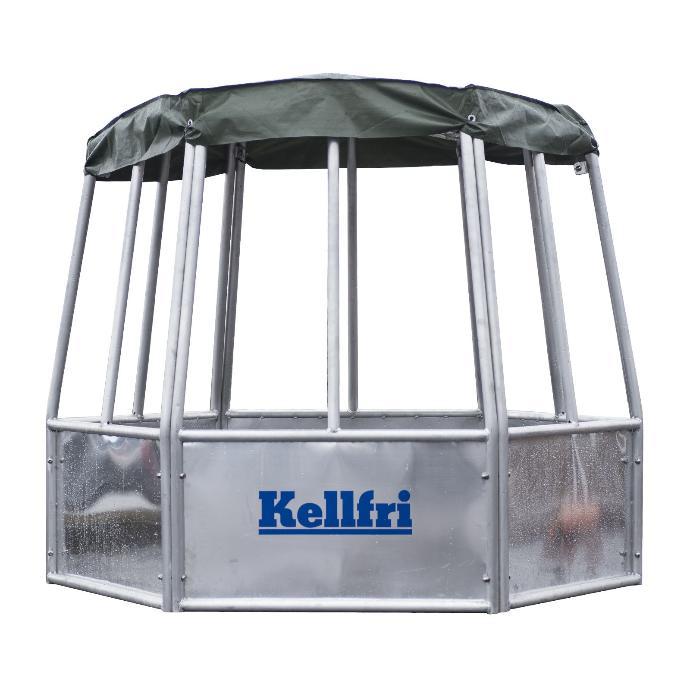 Hexagonal covered feeder with 12 feed openings
Light enough to be lifted by 2/3 people over the bale for feeding.
Strong galvanised tubular design with no sharp edges.
Very affordable for smaller users.
Total height: 1600mm

Weight: 74kg

Diameter: approx 2000mm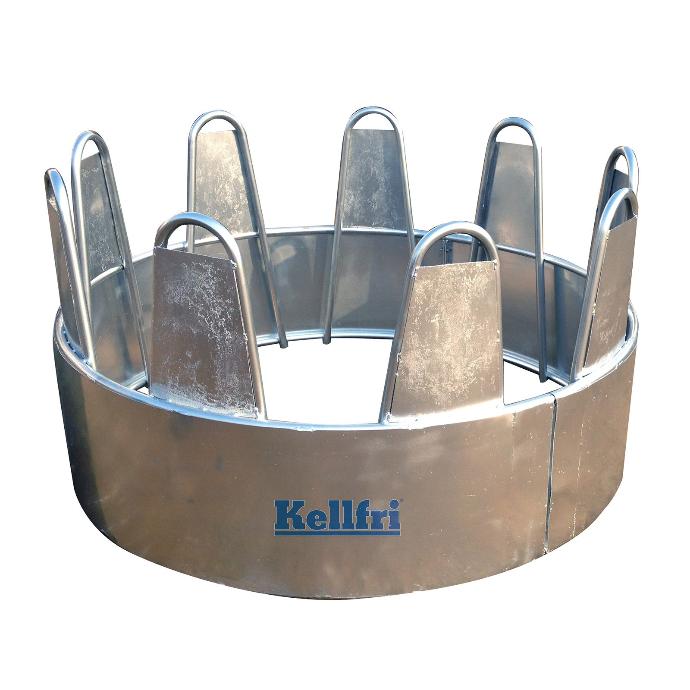 Round open feeder with tombstone railings - 9 openings
Circular feeder for bale sizes up to 140cm
Tubular galvanised design and covered tombstone railings reduces risk of horses becoming stuck and injuring themselves.
Height of feeder is 1000mm

External Diameter 1800mm

Weight 87kg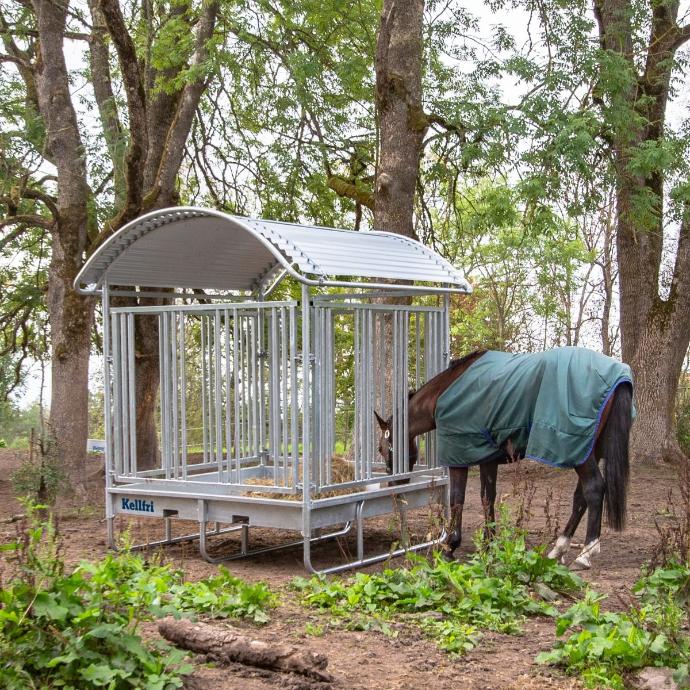 Covered square feeder with grille gate and 8 openings
For larger groups of horses and can accommodate big bales.
Openable sides for easy access to deliver a bale
Strong galvanised construction.
8 feed openings

LxWxH: 1500 x 1500 x 2600 mm

Weight: 245kg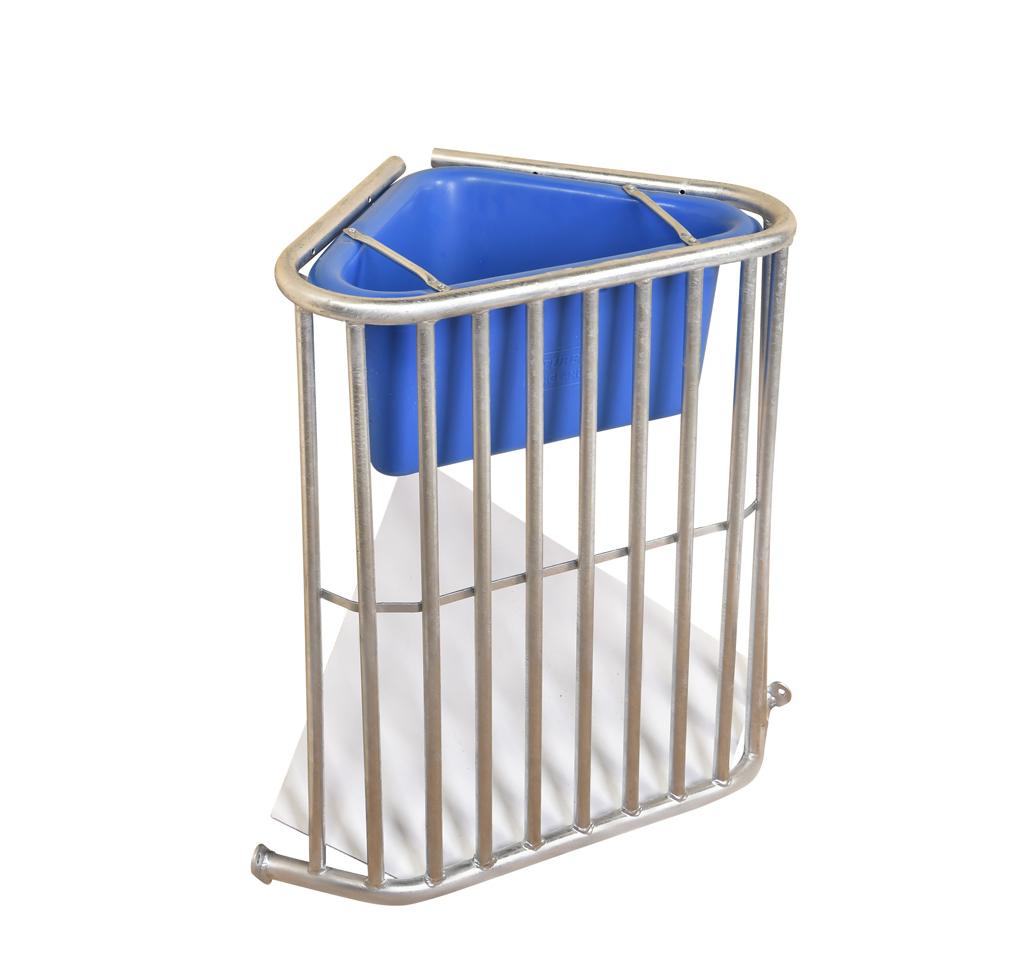 Corner Stations
Horse or pony size corner stations to feed forage at ground level. Also includes a removable manger.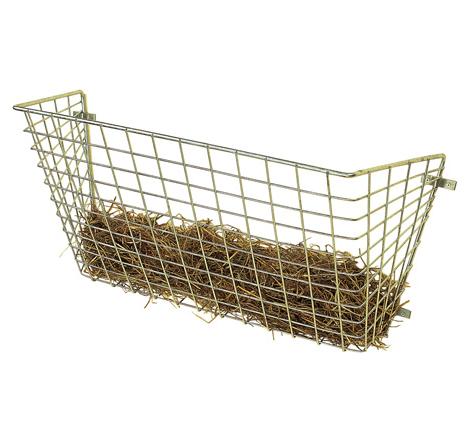 Traditional Racks
Wall or corner mounted hay racks - various options available. Please ask!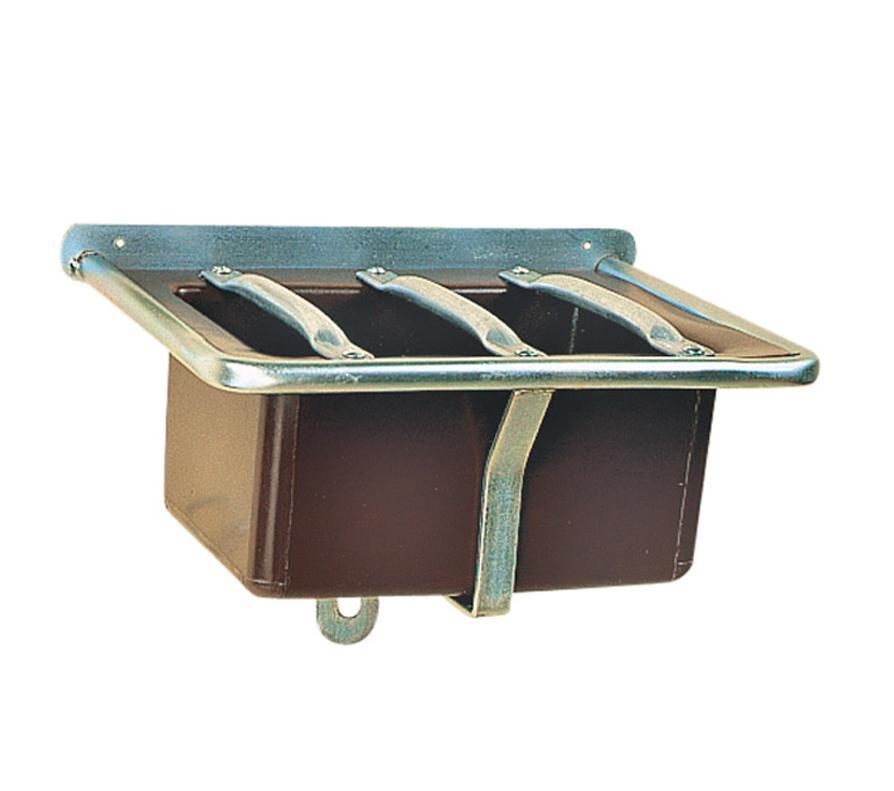 Wall Feeders
Wall mounted feeders for hay or hard feed.
Including feeders suitable for foals.
Interested in feeders? Message us